Posted on: April 15, 2019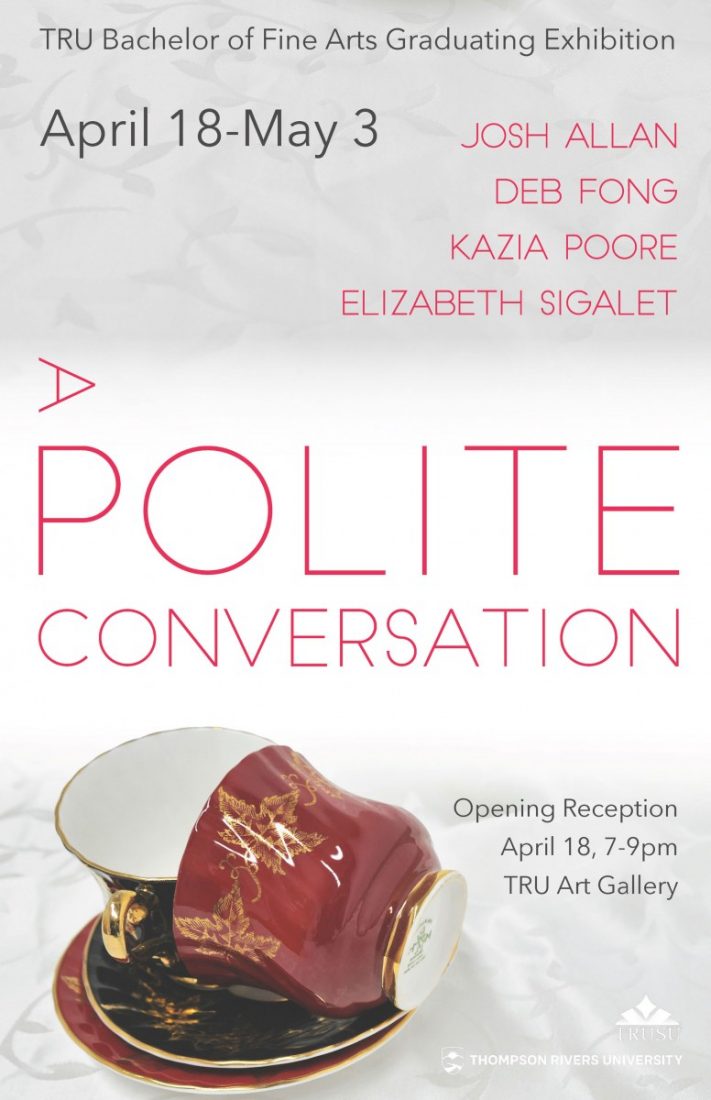 You are all welcome to the 2019 BFA Graduating Exhibition of 4th year students in Visual Arts.

Explore the works of four graduating Bachelor of Fine Arts students during the program's annual exhibition of graduating students.
Called A Polite Conversation, the exhibit is in the TRU Art Gallery and the nearby studio spaces in the visual arts wing.
Some pieces will be for sale.
The show ends May 3.
The four artists
Josh Allan
Deb Fong
Kazia Poore
Elizabeth Sigalet
Opening reception and artist meet-and-greet
April 18
TRU Art Gallery
7–9 p.m.
doors open at 7
speeches and awards at 7:30
everyone welcome
refreshments will be served.