Posted on: May 17, 2017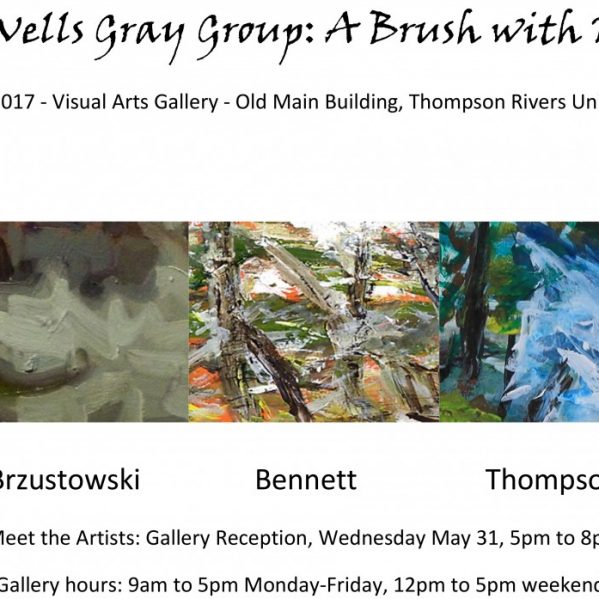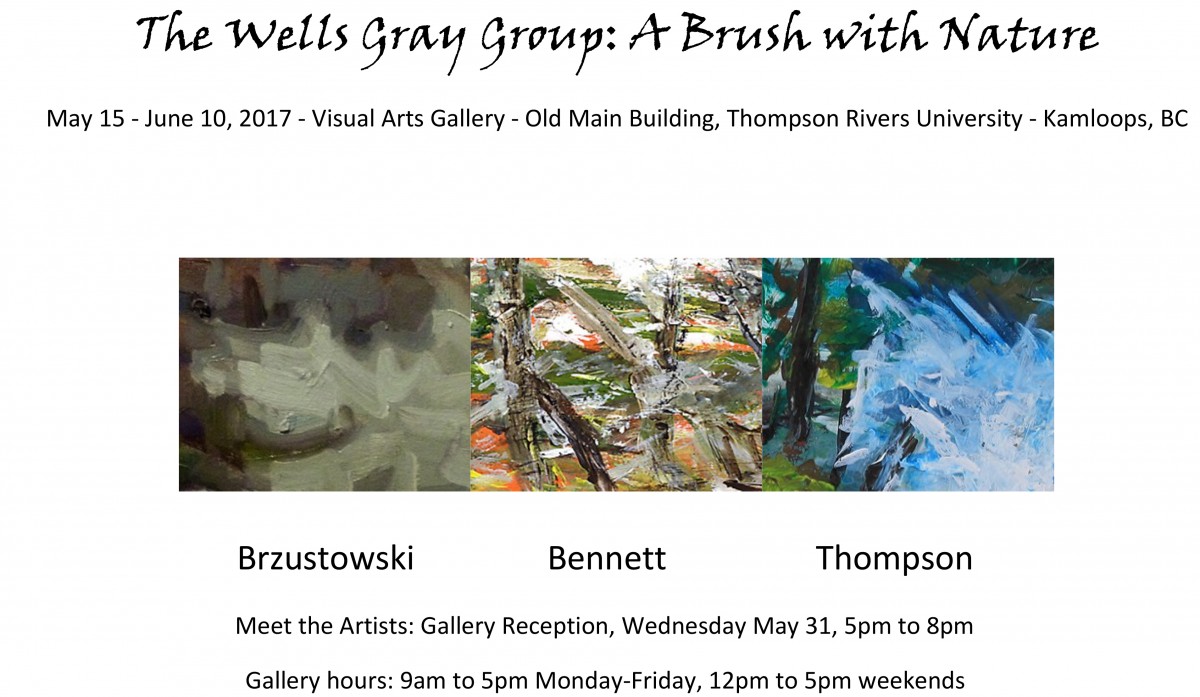 In celebration of the country's 150th anniversary, the Wells Gray group presents "A Brush With Nature," a collection of plein air and studio paintings featuring the landscapes of Kamloops and the Wells Gray park.
If landscape is central to the Canadian identity then landscape painting is an expression of common experience, if not common meaning. All of us spend our days immersed in geography, enveloped in climate. We think about it, when we do, primarily in practical terms. For most of us it may even fade to background as we leave to machines the hard work of contesting gravity and elevation, distance and isolation, elements and extremes.
Landscape painting departs from the practical, attempting to capture the supernatural: the passing light on a hillside, the procession of clouds across an afternoon sky, the cold that cuts through the best dressed intentions to last a little longer at the February easel. And if our daily routines send landscape to the back- ground, then it is the job of the landscape painter to draw what is remarkable from out of the conventional. Landscape paintings frame simple fragments of observation, package them in paint and throw them back upon all our eyes to see perhaps for the rs time what we look at every day.
Lloyd Bennett and Terry Thompson have been pain ng and showing together as the Well Gray group for nearly a decade, while Marc Brzustowski, a recent arrival in Kamloops, is showing with the group for the first time. All three painters share a passion for plein air and landscape painting and find constant inspiration in the landforms of the Thompson Valleys and Wells Gray Park.
"A Brush With Nature" runs from May 15 to June 10 at the Visual Arts Gallery in the Old Main Building of Thompson Rivers University. Gallery hours are 9 am to 5pm weekdays and 12pm to 5pm weekends. All are welcome to meet the artists at the Gallery Reception, Wednesday May 31st from 5pm to 8pm.