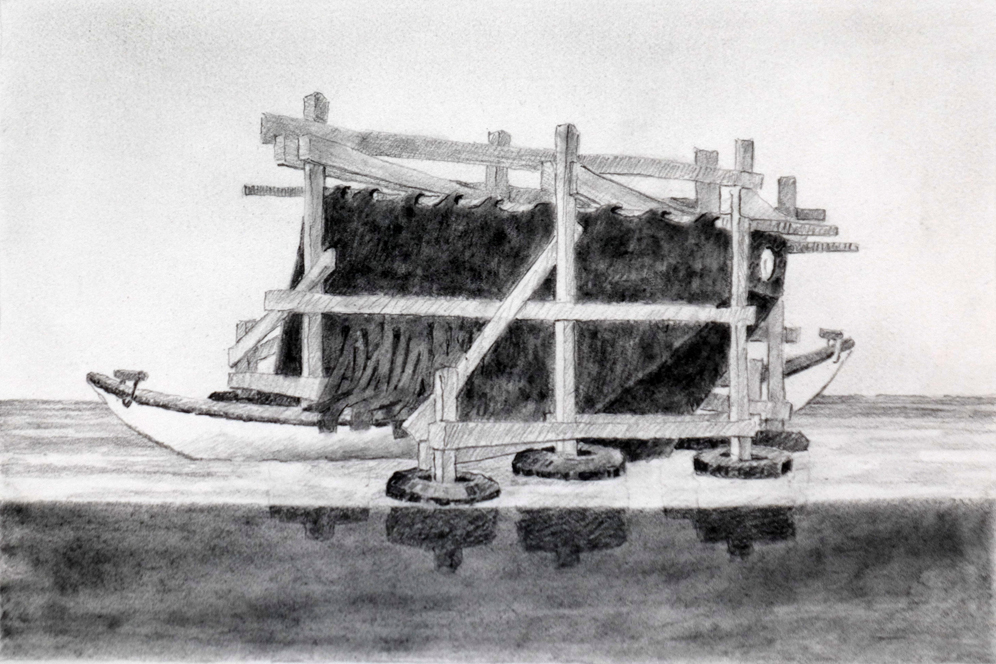 August 8 – 13, 2017
Moored in Northeast False Creek
Open for public viewing 11:00 a.m. – 7:00 p.m. daily
Coastal Camera Obscura, as a project of Other Sights for Artists' Projects, was anchored in the eastern end of False Creek (near Science World). There was a bunch of kayaks on the beach at nearby Habitat Island where Donald Lawrence, with a couple of TRU alumni, took viewers out to the Camera Obscura and its view of the changing waterfront around North East False Creek. Tours were between 11am-7pm daily.