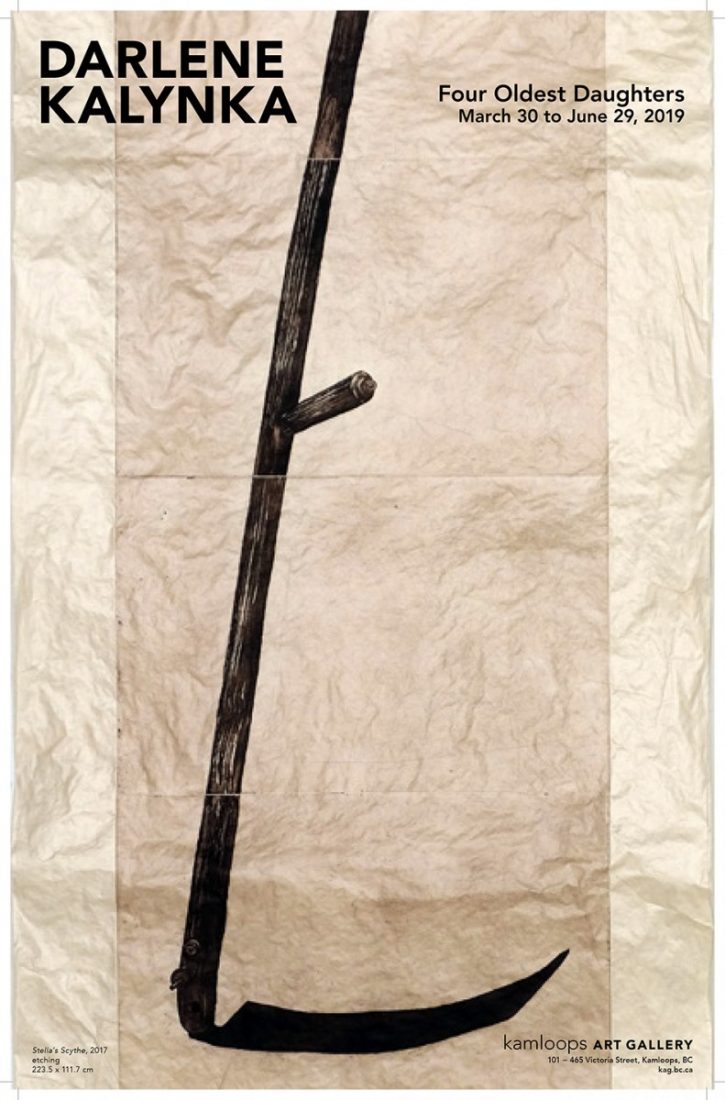 Darlene Kalynka  Four Oldest Daughters,
March 30 to June 29, 2019 in The Cube, Kamloops Art Gallery. Curated by Craig Wilms.
---
Acquisition of Comet MMXVIII, for permanent installation  at the  Kamloops Art Gallery.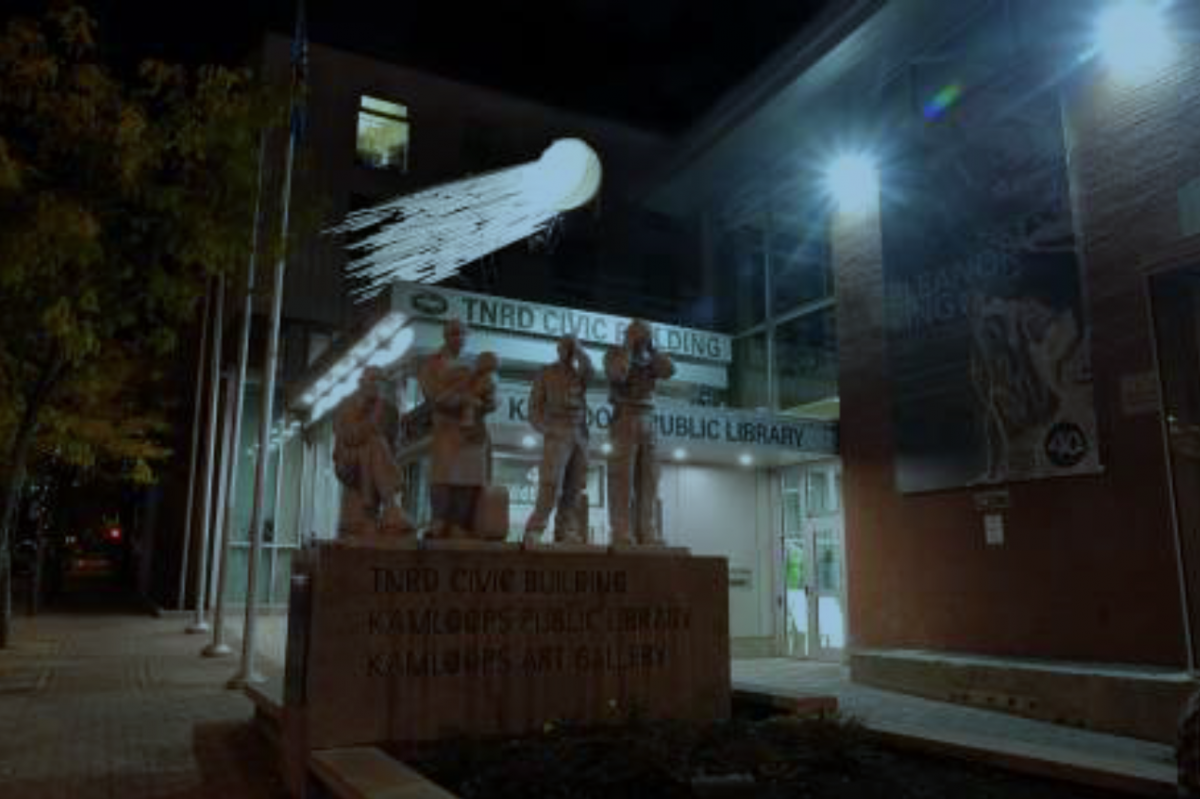 ---
---
---
Ernie Kroeger: BEFORE DIGITAL: POST 1970 PHOTOGRAPHY IN ALBERTA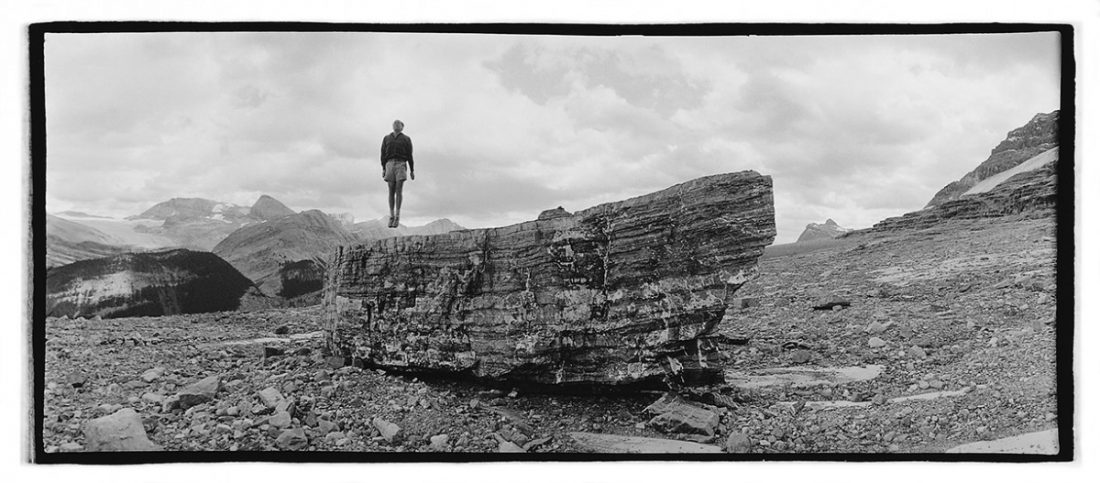 BEFORE DIGITAL: POST 1970 PHOTOGRAPHY IN ALBERTA   Illingworth Kerr Gallery, Alberta College of Art + Design    January 17 to March 16, 2019
Organized by Contemporary Calgary  Guest Curated by Mary-Beth Laviolette
---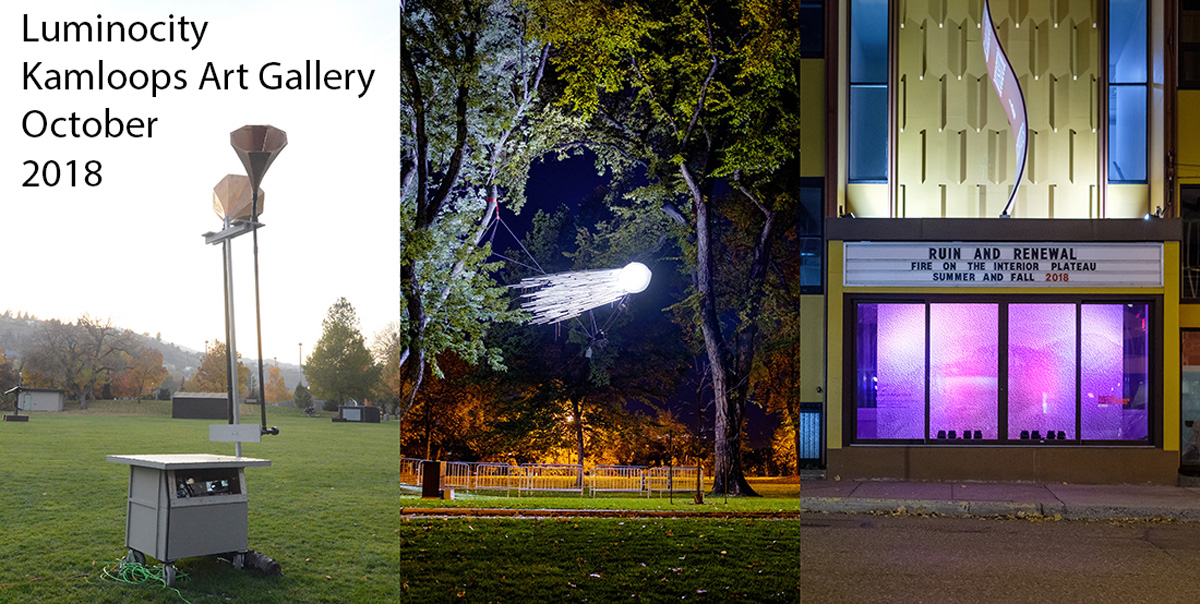 Luminocity, 2018, Kamloops Art Gallery. October 12-20
Curated by Charo Neville
Participating Faculty: Lea Bucknell, Doug Buis, Don Lawrence.
---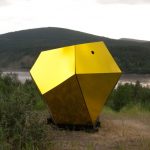 McMaster Museum of Art: The Midnight Sun Camera Obscura Project
Organized by the University of Lethbridge Art Gallery
Principal Investigator and Artist/Researcher: Donald Lawrence
Curator: Josephine Mills
McMaster Museum of Art, Sherman Gallery | May 10 – August 18, 2018
Artists:
Dianne Bos, Lea Bucknell, Ernie Kroeger, Kevin Schmidt, Holly Ward, Carsten Wirth, Andrew Wright.
---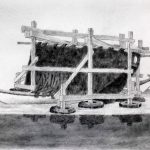 Coastal Camera Obscura with Don Lawrence
August 8 – 13, 2017
Moored in Northeast False Creek
Open for public viewing 11:00 a.m. – 7:00 p.m. daily
Coastal Camera Obscura, as a project of Other Sights for Artists' Projects, was anchored in the eastern end of False Creek (near Science World).

---
Palace of the Governors,  New Mexico Photo Archives:  Poetics of Light – at the National Media Museum in Bradford, England. March 2017. Curated by Daniel Kosharek.
---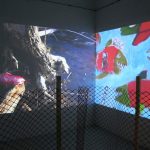 Sqlelten7úw'i Salmon Run. Arnica Artist Run Centre. October, 2016. http://www.arnicaartistruncentre.ca/sqlelten7uwi/
---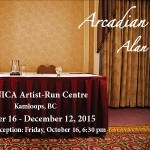 Alan Brandoli: Arcadian Traffic,                                                                                           ARNICA Artist Run Centre.
Oct 16 – Dec 12, 2015 Reception: Friday Oct 16, 18:30.
---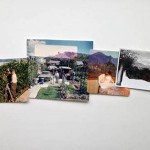 Lea Bucknell: Inherit, Revise, Repeat
September 18 to October 31, 2015
Opening Reception
Saturday, October 3, 6:30 to 8:00 pm
---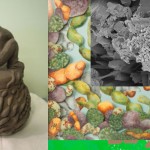 September 21, 2015–January 10, 2016, Dr. Naowarat Cheeptham (Ann), Ariga Avanessian, Erik Prytula, Dr. Nancy Van Wagoner, Tina Nguyen, Julianne Peters, Louanne A. Mah, Wynona Edwards, Elizabeth Cummer, Darlene Kalynka.
---
Midnight Sun: Camera Obscura Festival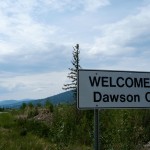 Donald Lawrence:
Midnight Sun Camera Obscura Festival: June 17-21, 2015, The Midnight Sun Camera Obscura Festival brings together an international group of artists and researchers interested in camera obscuras, related optical phenomenon and the meeting places of art and science, cultural and wilderness settings, and learning and play to Dawson City, Yukon.
---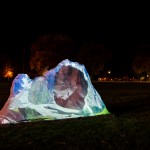 Luminocity
Doug Buis:
Luminocity was a  week-long public art project organized by the Kamloops Art Gallery featuring video projection, new media works and events in public spaces throughout downtown Kamloops, from October 31st-N0vember 8th, 2014.
---