Posted on: October 19, 2013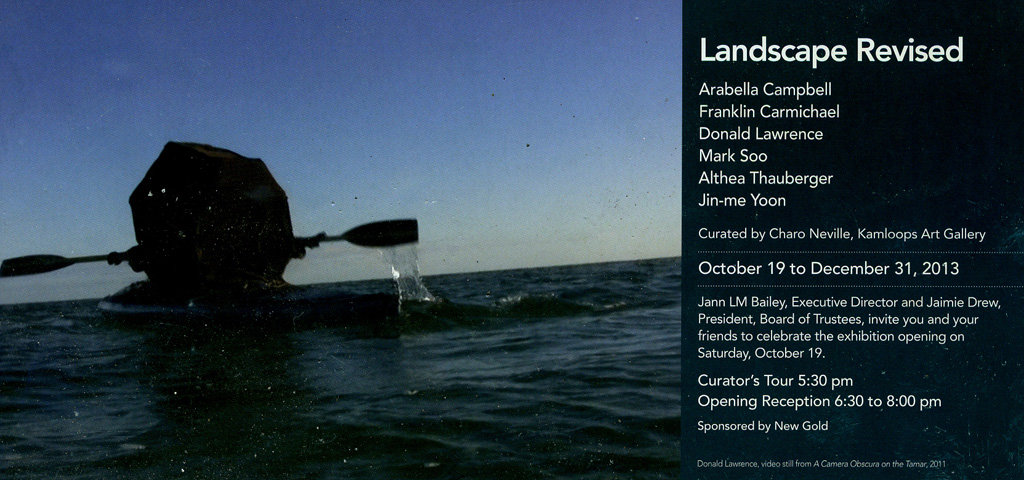 Landscape Revised, Kamloops Art Gallery
Curated by Charo Neville,
October 19 to December 31, 2013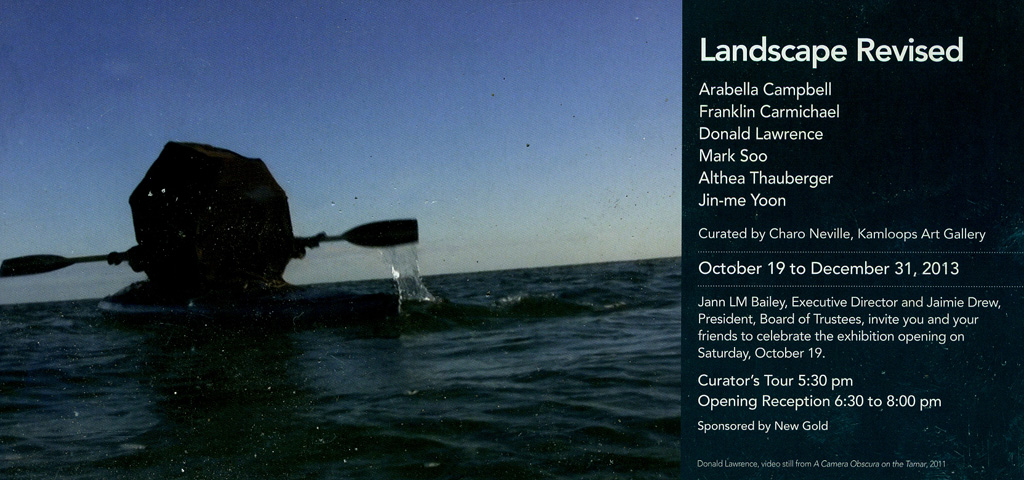 Landscape looms large within the public imagination of Canadians. Canada's natural landscape is vast, changeable and diverse. There is a deep cultural attachment to the landscape; nature and culture are intimately intertwined. The land is something to be owned, consumed, viewed and pictured.
As conventional perspectives about our relationship to nature continue to shift, artistic practices over the past many decades have sought to deconstruct pastoral and picturesque approaches to representing the landscape in order to question the ways we think about nature and how it has been depicted.
In 1996, curator Annette Hurtig organized a group exhibition at the Kamloops Art Gallery entitled The Culture of Nature that investigated current artistic approaches (at the time) to the history of landscape painting.
Landscape Revised revisits this topic seventeen years later through a selection of diverse formal and conceptual strategies that unpack ideas of landscape, nature and wilderness. It recognizes the enduring interest in this subject and the continuum of ideas that are persistently taken up by visual artists in a variety of ways. Artists in the exhibition include Arabella Campbell, Franklin Carmichael, Althea Thauberger, Donald Lawrence, Mark Soo and Jin-me Yoon. Running concurrently with Into the Woods: Etchings by George Raab, which showcases a major survey of Raab's sustained commitment to meticulously and expressively depicting his natural surroundings, Landscape Revised offers insight into a range of other methodologies by artists who address landscape through video, installation, painting, performance and photography.
This selection of works examines the cultural markers implicit in the picturesque, domesticated and feminized landscape. As artists continue to dissect the modern condition as it relates to the land, Hurtig's sentiments still reign true: "How we think about the land, about nature, about the relationship between culture and nature has become one of the principal intellectual battlefields of our time."