Posted on: August 16, 2014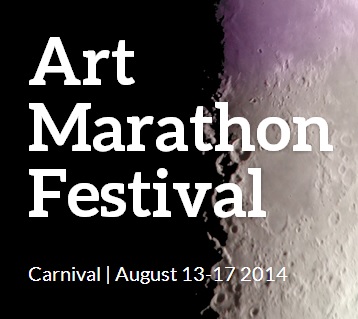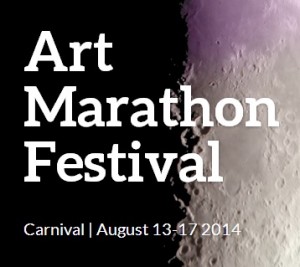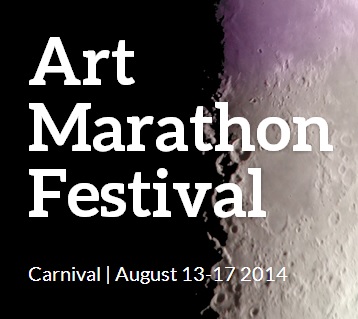 Art Marathon Festival
Eastern Edge Gallery (St. John's, NL)
August 13-17, 2014
Showcasing their work during the Carnival Art Crawl on August 15th, we present to you, the invited local, national, and international artists for this year's Art Marathon Festival: Donald Lawrence (BC), Michael McCormack (NS), Rachael Shannon (MD), Andreas Buchwaldt (AB), the Wiener Sugar Dance Magic Collective (Sara Tilley, Kyle Bustin, and Elling Lien) (NL), Charmaine Wheatley (NL), Michael Waterman (NL), and Cliff Eyland and Jeanne Randolph (MB).
Quidi Vidi Camera Obscura:
Inside a darkened, floating structure the reflective properties of the waters of Quidi Vidi will play with an inverted image of the surrounding harbour cast inside by a simple lens. Arriving by kayak, participants will be able to paddle into the darkened space to view the camera obscura's continually shifting image.