Posted on: February 4, 2020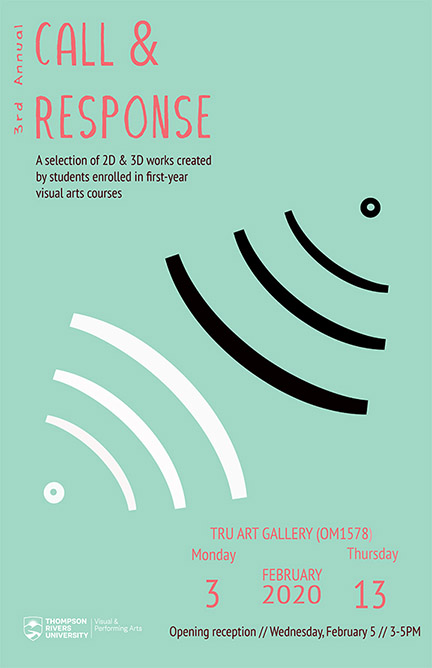 Call & Response is on exhibit in the TRU Art Gallery (OM1578) from February 3 to 13, 2020.
Please join us Wednesday, February 5th in the Gallery from 3PM to 5PM to celebrate the opening of Call & Response.

This annual exhibition showcases artworks created by students enrolled in first-year visual arts courses- VISA 10102D Creative Design: Thinking and Making; VISA 1020 2D Art Foundation; VISA 1030 3D Foundation; and VISA 1210Drawing 1. A brief assignment description accompanies each body work to give context and to highlight how students interpret and respond to their assignments.