Each year, the graduating Bachelor of Fine Arts class mounts an ambitious exhibition which occupies our gallery and visual arts studios.  This is a culmination of a year's worth of research, experimentation, and creative production.
---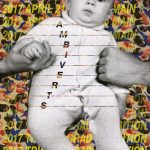 AMBIVERTS: 2017 BFA Graduating Exhibition
April 21 to May 5.    Reception: Friday April 21 at 7 pm. Artists: Nadine Arnot, Ana Bayona Ricaurte, Paolino Caputo, Garnet Dirksen, Amanda Duggan, Dion Fortie, Anyssa Gill, Levi Glass, Stephen Hsiao, Alex Jensen, Kelsey Jules, Sarah Wood.
---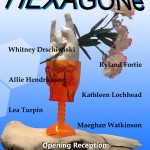 HEXAGONe: 2016 BFA Graduating Exhibition
April 22-May 11, 2016. Artists: Whitney Drschiwiski, Ryland Fortie,  Allie Hendrickson, Kathleen Lochhead, Leah Turpin, Maeghan Watkinson.
---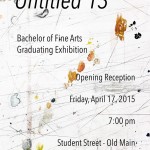 Untitled 13: 2015 BFA Graduating Exhibition
April 17-May 1, 2015 Artists: Andrew Hood, Devon Lindsay, Michelle Lonsdale, Rebecca McKerchar, Brandice Mack, Shannon Meyer, Alyshia Mudford, Finn Modder, Amber Pattie, Heather Pratt-Johnson, Siqi Xu, Son Youn, Xiao Qing Zhai
---
April 17-May 2, 2014  Artists: Kristina Bradshaw, Brent Dixon, Wynona Edwards, Courtney Fauteux, Christine Hoeppner, Justin McLean, Ronnie McRae, Stephanie Patsula, Shayla Wallis, Hugo Yuen
---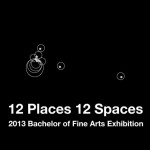 April 19-May 3, 2013  Artists: Christine Beaton, Shantell Byron, Laura Case, Robin Hodgson, Kareem Ibrahim, Casey Koyczan, Rachel Paeth, Cindy Seto, Maria Tangas, Elizabeth Warner, Xiao Han, Ayla Joe-Brady
---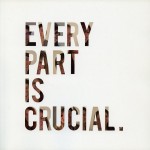 April 19-May 3, 2012 Artists: Kajal Bains, Alison Barrett, Jessie Bhander, Candace Blakely, Kathleen Chartrand, David Harder, Emily Hope, Liz Huntingdon, Renata Knights, Felicia Lin, Kerri-Anne Lowe, Alan Okoye, Brenna Stonehocker, Caitlin Sturgess, George Tseng, Krista Vorley, Jo Weyers, Yidong Xiao
---
April 21-May 5, 2011 (Opening Reception: April 21 @ 7pm) Artists: Erin Batty, Janet Benson, Ben Eastabrooks, Eric Fagervik, Mikael Finley, Kaitlyn Frolek, Meagan Gamble, Tara Gardener, Sara Impey, Dani Kohorst, Tori Lockwood, Harmony Raine, Melaina Todd, Ke Wang, Bo Yeung
---
Return to BFA Graduating Exhibitions